SECRETS OF SEVEN – SHAVUOT May 14 – May 16, 2013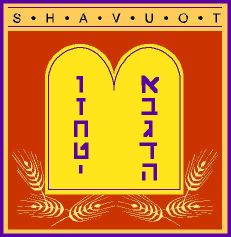 A famous rabbi was once asked why Jews like to give charity in $18 increments. 18, of course, is the numerical value of the word chai – life. The rabbi responded that it would be much better if Jews would give "death". That's because the Hebrew word for death, mavet, has a numerical value of $452.
But there are just some numbers that are Jewish numbers. One of them, of course, is seven. Shabbat, amidst the 7 days of the week, seems to define and express so much of who we are. But there are so many more sevens than just Shabbat. 7 years in the Sabbatical agricultural cycle, and 7 Sabbaticals in the Jubilee cycle; 7 nations; the 7 sefirot – Divine emananations. And there are so many more – 7 weeks of 7 days of the Omer until Shavuot; 7 renowned female prophets; 7 names of the land of Israel, 7 names of G-d. And on and on.
This year for our community-wide Shavuot celebration, the rabbis of Boulder have decided to focus on the number 7. The theme will carry us through the entire holiday: from the evening prayer on Tuesday night, May 14th, through the morning prayer on Wednesday, May 15th, with amazing learning opportunities and experiences to be had in between.
And, this year, for people who cannot stay up all of Tuesday night, we will be having a special Second-Day Shavuot celebration on Thursday, May 16th, also featuring Boulder's wonderful rabbis.
Click here for the full Shavuot program (sponsored by Haver, and underwritten with a generous grant from SoulFood).
RSVPs to kit@bonaishalom.org are only required for the dinner on Tuesday night.
We hope to see many of you during the holiday.