Jews Out West
Fourth Biannual Embodied Judaism Symposium and Exhibit
November 7, 2019
Doors open for reception at 4:30 PM | Event will begin at 5:00 PM
Fiske Planetarium | 2414 Regent Drive, Boulder, CO 80309
Space is limited. RSVPs are required.
The University of Colorado Boulder's Program in Jewish Studies and University Libraries' Special Collections, Archives and Preservation are pleased to present Jews Out West, the Fourth Biannual Embodied Judaism Symposium and Exhibit. The symposium will take place November 7, 2019 in Fiske Planetarium on CU Boulder's campus. Doors will open at 4:30 PM with light refreshments and a preview of the exhibit. The event will begin at 5:00 PM.
The biannual Embodied Judaism series explores embodied Jewish life and experience through public gatherings and multimedia exhibits aimed at academic and non-academic audiences, drawing on materials in the Post-Holocaust American Judaism Collections held at CU Boulder. This year, the symposium and exhibit will explore the historical and contemporary ways in which Jews are part of the American West.
Confronted by the aftermath of the Holocaust and the establishment of a Jewish State after WWII, Jews found new ways to think of themselves as Jewish Americans in the American West. Summer camps founded in the post-war years played a significant role in this expression – shaping children's identities through outdoor western-themed activities such as horse riding, archery and shooting practice, and arts and crafts.
In Colorado, the founding of the Maurice B. Shwayder Camp of Temple Emanuel in 1948 and the J Bar Double C Ranch in 1953 demonstrates the response of Denver's Jewish communities to the new popularization of American camping. As in many American summer camps, appropriation of Native American cultures played a role in the outdoor experience.
This same generation would come of age in the cultural revolutions of the 1960s to organize Jewish retreats in the American West to seek their own revolutionary sense of identity, solidarity, and spiritual expression. Movements such as Jewish Renewal and the Mosaic Jewish Outdoor Club are part of this continuum of experiential Judaism as it manifested in the natural beauty of Western landscapes.
Drawing on archival materials housed in the Post-Holocaust American Judaism Collections, the biannual symposium and accompanying exhibit explores the historical and contemporary ways in which Jews have married their religious identities with their sense of belonging to the independent spirit and physical beauty of the American West.
---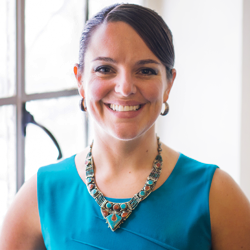 Sarah Imhoff is Associate Professor in the Department of Religious Studies and the Borns Jewish Studies Program at Indiana University. She writes about religion and the body with a particular interest in gender, sexuality, and American religion. She is the author of Masculinity and the Making of American Judaism (Indiana University Press, 2017). Her current book project, "A Queer Crippled Zionism: The Lives of Jessie Sampter" considers the question of what it means when our embodied lives do not match our religious and political ideals.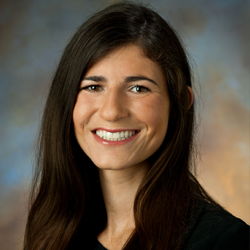 Addison Kramer is an author from Colorado. As a child, Kramer won various short stories and poetry awards from local papers, community organizations, and school competitions. She paused her creative writing career to earn a degree in History Honors and International Relations from the University of British Columbia in Vancouver, developing her expository writing style in the process. Kramer has continued to write, drawing inspiration from her family, life in Colorado, and her extensive travels and volunteer work abroad. She now lives, works, and writes in Glastonbury, Connecticut. Kramer recently self-published From the Horses' Mouth, a book about the history of JCC Ranch Camp as told through the memories of previous directors.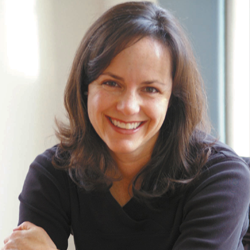 Juli Kramer has a PhD in Curriculum and Instruction with a cognate in Counseling Psychology. She also has an MA in Psychology and a BA in History and Political Science. She was the director of JCC Ranch Camp from 1994-1995, and again from 1998-2002. Dr. Kramer's expertise focuses on developing student creativity, critical thinking skills, and feelings of self-efficacy and positive identity. She regularly presents at international conferences on using holistic learning experiences to enhance positive youth development in both formal and informal educational settings. Dr. Kramer was most recently the Director of Curriculum for Soong Ching Ling Schools Shanghai, Multicultural Division Middle School and High School.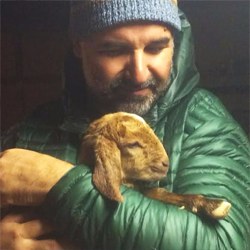 Marc Soloway has been the Rabbi of Congregation Bonai Shalom in Boulder, CO since 2004 and serves on the boards of Ramah of the Rockies and Hazon, the largest faith-based environmental organization. He loves sailing, skiing, and mountain biking. He has been very involved in the local food and sustainability movement and he milks goats every Sunday morning as part of Boulder's Jewish goat co-op. Rabbi Soloway was a student of Reb Zalman Schachter-Shalomi and was the last person to receive a private secondary rabbinic ordination from Schachter-Shalomi before he passed away in 2014.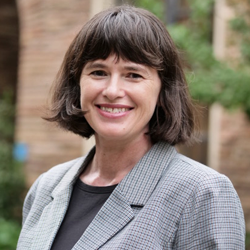 Phoebe Young is a Professor of History at the University of Colorado Boulder. She teaches and writes about the cultural and environmental history of the modern United States and the American West. Her current book project examines the history of camping and sleeping outside in American life since the Civil War and traces the relationships between outdoor practices, social politics, and public nature. She is the recipient of the 2016 Boulder Faculty Assembly Award for Distinction in Teaching and Pedagogy and in Fall 2017 is serving as the interim Director for the Center for Humanities and the Arts.
---
The 2019 Embodied Judaism Symposium & Exhibit are hosted by CU Boulder's Program in Jewish Studies and the University Libraries' Special Collections, Archives & Preservation. It is part of the Jewish Studies' Community Talks Series, made possible by a grant from the Rose Community Foundation, and cosponsored by The Center of the American West and additional university cosponsors at CU Boulder. Jews Out West also uses archival materials from the Beck Archives at the University of Denver, Shwayder Camp – Temple Emanuel, and the JCC Ranch Camp. Photo Credit: JCC Ranch Camp.