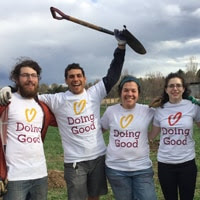 Mazel tov to the 2016-2017 Hazon mini-grant recipients. We received 22 very competitive applications. After a thorough review, our Colorado Advisory Board allocated $20,000 to 11 organizations. Combined, these projects are expected to reach and benefit more than 15,000 people in our community! Read a bit about the recipients and their inspirational projects below.
Ahavah Farm – To help this "beyond organic" farm obtain water rights so that it can continue to provide a CSA and door-to-door delivery to the Denver Jewish community.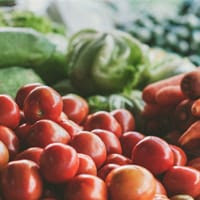 Boulder Food Rescue – To help Jewish organizations in Boulder donate the abundance of leftover prepared foods from their events to needy in the community.
Chabad of NW Metro Denver – To help expand Camp Kind, a one-week summer camp where campers visit a local farm, local soup kitchen, learn composting, and make crafts with recycled materials.
Congregation Bonai Shalom – For two family Shabbaton programs that incorporate food justice, animal welfare, food waste, environmental sustainability, and gardening learning and activities.
Ekar Farm – To support the "Growing and Giving" program that engages volunteers in growing and harvesting local, organic food for donation to Kavod (Jewish senior housing).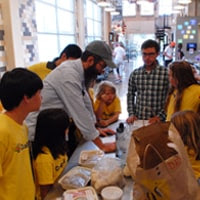 Hebrew Educational Alliance Preschool – To enhance their Kitchen Science program by implementing a school-wide compost program, adding a rain barrel, and adding more food-related educational programs and activities.
Milk and Honey Farm at the Boulder JCC – For expanding the farm to include a Tzedakah Garden, which will grow food for donation and be a space to engage volunteers and JCC summer campers.
Moishe House Boulder – For a number of "greening" projects, including transitioning to green cleaning supplies, increasing biking, eliminating waste at events, and strengthening their existing garden.
Ramah in the Rockies – For significant expansion of their composting system and creation of complementary educational materials, which will reduce food waste and enhance their farming program.
Sustainable Skoolie Adventure – To help build the Sustainable Skoolie bus, support their online sustainability resources library, and for hands-on sustainable living workshops in the Jewish community.
Wabash Farmette at Denver Jewish Day School – For a "JOFEE pod," a shade and storage structure housing supplies to support permaculture farming, environmental education, and safe food processing.