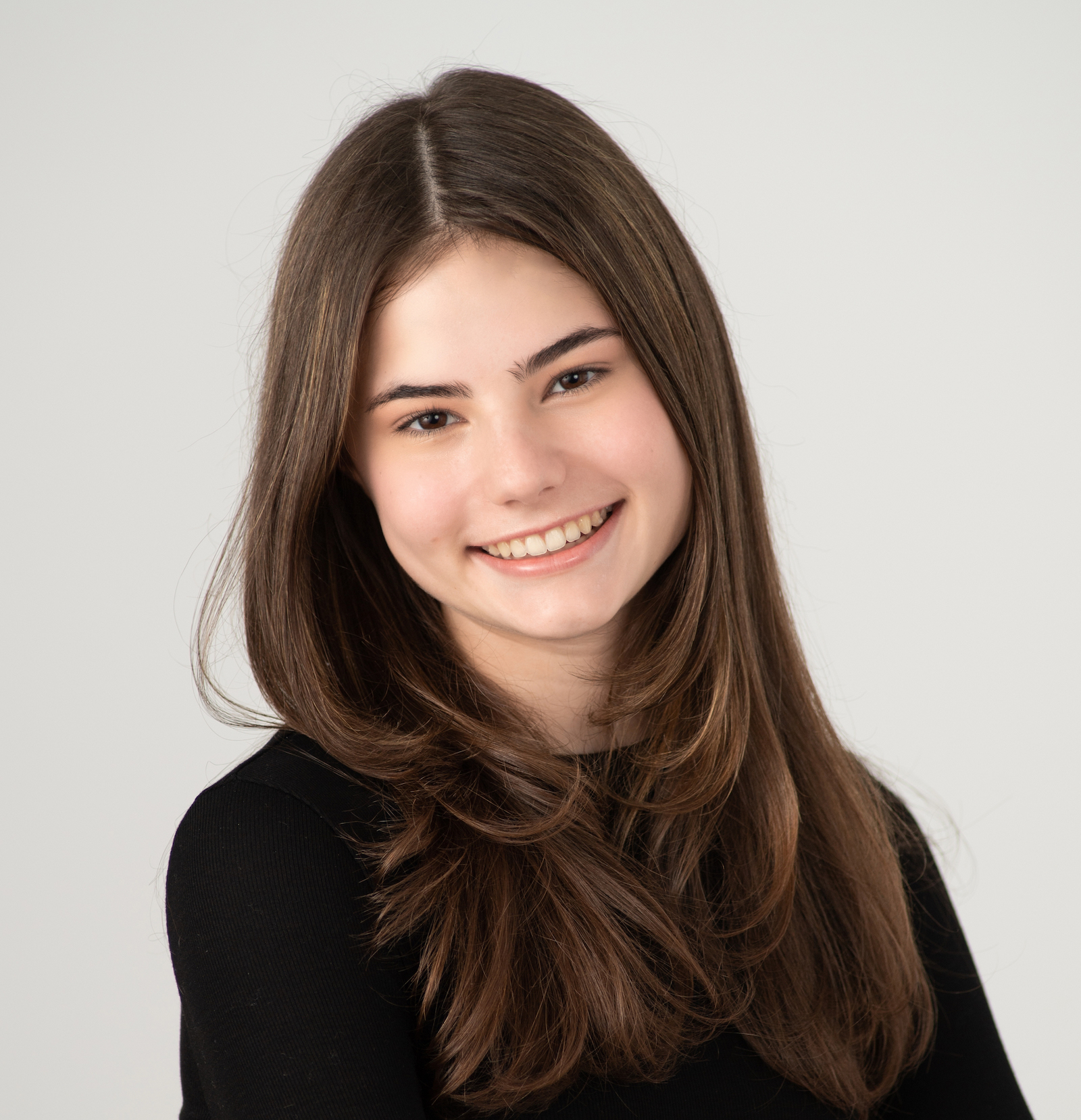 Like many grandchildren of survivors, Suzette Sheft, 16, grew up hearing the horrific stories of her grandmother's life during the Holocaust—the Nazis kicking down her door, the anguished separation from her mother in Vienna, the years of fear and dislocation, staying one step ahead of capture and deportation to a concentration camp. In the face of rising antisemitism and xenophobia, Sheft, a high school student in New York City, was determined to share her grandma's story with the world—in particular, with people her own age—to make sure the individual stories of Jewish suffering are not lost to history.
When she was in 7th grade, she began a series of in-depth interviews with her grandmother Inge Eisenger. She then took those notes and wrote her grandma's story in the form of a young adult novel, a format accessible to her peer group specifically, which is now being published by Amsterdam Press in November: RUNNING FOR SHELTER: A TRUE STORY. The book conjures what it felt like for a young person to live through this ghastly time: the terror, confusion, and world-shattering loss.
Here's a Q&A with Suzette Sheft.
You were only 13 when you began this book. What inspired you to write it?
After hearing my grandmother's Holocaust stories for years, I decided I needed to capture them on paper. Then, while conducting further research, I came across a survey conducted in 2020 by the Claims Conference on Gen-Z students' knowledge of the Holocaust. It revealed a spike in antisemitism and a decrease in awareness of history. An overwhelming number of young adults knew almost nothing about the Holocaust. Traditional methods of sharing this history were not getting through to young people. This realization ignited even greater urgency to share my grandmother's story.
Why did you decide to tell your grandmother's story in the form of a YA novel rather than as non-fiction?
Personal stories stay with young people longer than a single statistic or textbook excerpt they may read in school. I gained minimal insights into World War II from classroom lessons, so most of my knowledge came from hearing family stories and reading YA novels. The dialogue and storytelling in historical fiction captured my attention in ways that history books did not. When I had the opportunity to record my family stories, I chose to share the reality of what happened to my grandmother with the dramatic tools available in fiction. I hope that books like mine can become part of the public school curriculum and get through to students in ways that textbooks do not.
What was your process for getting your grandmother's stories down on paper?
A few summers ago, I spent a week with my grandmother and interviewed her every day about her escape from Austria to France. She first shared elements of her life, including her apartment, family dynamics, and school life. Soon, everything about the time leading up to the war came rushing out of her, beginning with the year before the Germans invaded Austria. I felt like she remembered everything, even the most minor details and anecdotes. As she spoke, I recorded everything she said in bullet point form, periodically stopping to ask for more detail. At the beginning of each conversation, I would recap what she described the previous day, allowing her to elaborate or clarify the story.
I also watched an interview she did ten years prior with the USC Shoah Foundation. This video helped me widen my perspective and uncover other stories and details missed in our conversation. Soon after, I began the process of writing, re-writing, and editing my manuscript. During that time, I often called her to ask specific questions or for more stories, and she always happily obliged.
When your grandmother read the final manuscript, what was her reaction? Was it difficult for her to read a depiction of this tragic part of her life?
After reading the manuscript, my grandmother said she was blown away by how I had recreated the story of her escape from the Nazis. She said that she was thankful I reminded her of her past and immortalized her story. She noted that although it brought back difficult memories, it illustrated how far she has come. In addition, it reminded her of how grateful she is to live in a country without a war alongside a wonderful family.
Your father passed away from pancreatic cancer when you were 13 years old. How did that loss influence this project?
My dad used to tell me stories about his life while tucking me in each night. Yet during the months following his death, I could only try to connect the mismatched puzzle pieces of my recollections of his stories. I fantasized about rewinding time so that I could go back and record my favorite stories about his childhood. I wished I had taken the time to write them down when I had the chance. In that sense, my father's death revealed to me the importance of preserving the stories of our loved ones before it is too late.
What do you hope readers come away with after reading RUNNING FOR SHELTER?
Running for Shelter depicts a situation in which the life of a young girl—and those of millions like her—is turned upside down due to antisemitism. I hope that readers work more actively to make this world a place where hatred and prejudice of all sorts are vanquished. I want them to seek out more stories from marginalized people and from those with backgrounds different from their own. It's so important that we all consider who is being discriminated against in our communities and take steps to support them and to share their stories widely.