On Sunday November 10th, the community is invited to meet the dynamic, witty, entertaining and fascinating comic book rabbi, Rabbi Simcha Weinstein. Rabbi Simcha will be give an adult presentation and a teen presentation at Chabad of NW Metro Denver.
The adult event is from 10:00 am – 12:00 pm and includes a light brunch. Cost is $15
The talk is entitled:
Mentsch in Tights: How Jewish History & Culture Shaped The Comic Book Superhero
Not only do comic book superheroes Batman and Superman disguise themselves to save the world, but, they also disguise their creators Jewish heritage and values. Since their creation in the 1930's comic books have become a part of our nation's vocabulary, forever changing the way we think about stories, pictures, and what makes a hero. Unmask the Jewish subtexts of these stories and discover the unique contributions Jews have made to this American art form.
---
The teen event (ages 13 -17) is from 1:00 pm – 3:00 pm and includes a deli lunch. Cost is $10
The teen talk is entitled:
Is Superman Jewish
Clark Kent and Superman embody the real and fantasy lives of their creators, two Jewish teenagers in Depression-era Cleveland. What themes of gendered power and powerlessness, of diasporic longings and immigrant uncertainties did these men inscribe into their superhuman creations?  Find our in the fascinating talk that explores these and other issues to generate new understandings of our heroes, our selves. 
Chabad of NW Metro Denver is conveniently located a few miles off the 104th Ave exit on the Boulder Turnpike at 4505 W 112th Ave., Westminster.
For tickets to the adult event click here.
For tickets to the teen event click here.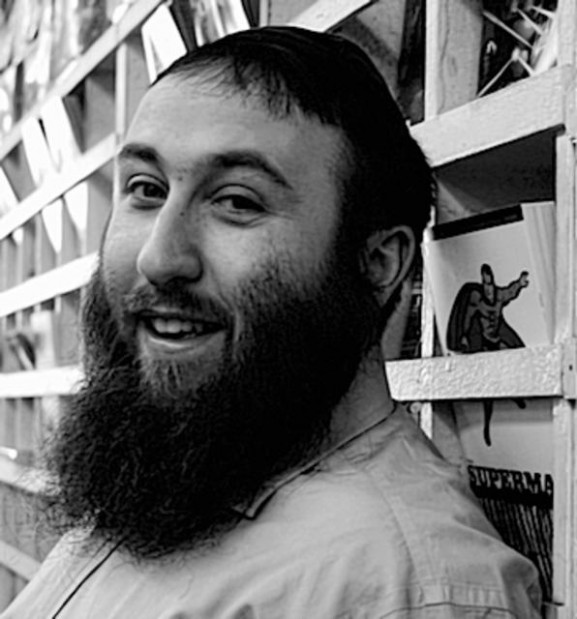 SIMCHA WEINSTEIN is an internationally known speaker and the best-selling author of "Up, Up, and Oy Vey: How Jewish History, Culture, and Values Shaped the Comic Book Superhero" and "Shtick Shift: Jewish Humor in the 21st Century."
He has appeared on CNN and NPR and has been profiled in leading publications, including the New York Times, Miami Herald, and London Guardian. A syndicated columnist, he writes for the Jerusalem Post, JTA (Jewish Telegraphic Agency), the Royal Shakespeare Company, Condé Nast, and many other agencies. He chairs the Religious Affairs Committee at Pratt Institute, the renowned New York art school.
He was recently voted "New York's Hippest Rabbi" by PBS affiliate Channel 13. His new book, "The Case for Children: Why Parenthood Makes Your World Better" is now out.