After having been closed for 25 years, Israel Bonds reopened its Denver office last year. This move, welcomed locally, signaled Israel Bonds' renewed focus on the Rocky Mountain and Southwest regions, which the organization sees as an important focus for its efforts to secure new investors and expand the base of support for Israel.
This week, Israel Maimon, President and CEO of Israel Bonds, is visiting Denver to meet with local Jewish community leaders and explore further ways to expand investment in Israel bonds throughout the region. Looking toward the future of Israel Bonds here, Mr. Maimon wrote recently that, "2019 represents a time to move forward with a new Israel Bonds agenda and to take inspiration from a year of exceptional success."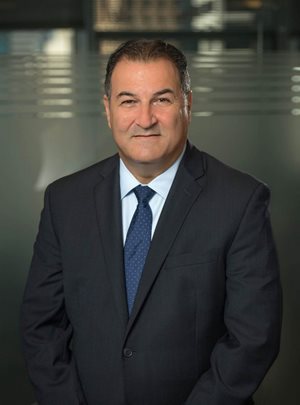 That success has been considerable. Last year, Israel Bonds exceeded $1 billion in U.S. sales for the sixth consecutive year, hitting this benchmark earlier in the year than at any time previously. Overall, worldwide bond sales since 1951 have exceeded $42 billion, and the organization is looking to the Rocky Mountain region to be a part of the organization's ongoing accomplishments.
As the head of Israel Bond's Denver office, I'm especially pleased to welcome Mr. Maimon back to the area and to continue exploring innovative ways of reaching new investors across the region. Mr. Maimon's visit this week is the continuation of our plan for revitalizing this key region. The Rocky Mountain and Southwest regions have vast potential, and we look forward to making them a significant part of Israel Bonds' ongoing legacy of achievement.