Lunch and Learn on October 17
Concert on October 27
As a young music journalist, Jerry Wexler coined the name 'Rhythm and Blues' to describe the musical artists he admired, including Aretha Franklin, Ray Charles, and Otis Redding. The term R&B was a vast improvement over the hateful term "race music" then being used to describe the unique sound created by African-American musicians. As a record executive and producer, Wexler helped bring this music to mainstream America.
Join ACE as we explore the Jewish contribution to R&B, Motown, and soul – all of which reflected changing racial relations during the civil rights era.
Cary Wolfson, Producer of "Blues from the Red Rooster Lounge," discusses the history of the era at an ACE Lunch and Learn on Thursday, October 17.
While African-American artists found fame performing the popular hits, Jewish songwriters and music industry professionals helped shape and popularize the new sound.
Phil Spector was an early hit-maker, co-writing "You've Lost That Loving Feeling" with the Jewish husband and wife team Barry Mann and Cynthia Weill, who also wrote "You're My Soul and Inspiration," both recorded by the Righteous Brothers.
Jerry Lieber and Mike Stoller, who co-wrote more than 70 chart hits, composed Kansas City, and several hits for the Coasters, who found fame with humorous songs such as their teenage vernacular classic, Yakety-Yak. Hound Dog was composed for a blues artist, and later popularized by Elvis.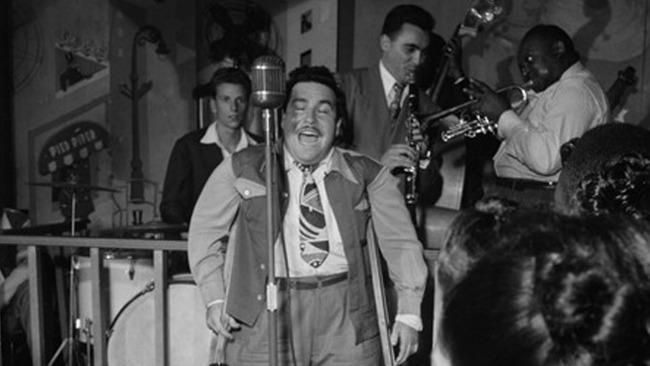 The first non-African-American recipient of the Rhythm and Blues Foundation Pioneer Award, Doc Pomus (born Jerome Solon Felder) composed for Lavern Baker, Ruth Brown, Big Joe Turner, and Ray Charles (Lonely Avenue), and The Drifters (This Magic Moment).
Carole King wrote for many big-voiced R&B legends, including Aretha Franklin (You Make Me Feel Like) a Natural Woman, the Drifters (Up on the Roof), and the Chiffons (One Fine Day). The Jewish team of Kenny Young and Arthur Resnick wrote the Drifters' Under the Boardwalk.
African-American entrepreneur Berry Gordy founded Motown Records to showcase African-American musical groups such as the Supremes, Marvin Gaye, the Temptations, Jimmy Ruffin, the Contours, the Four Tops, Gladys Knight & the Pips, the Commodores, the Velvelettes, Martha and the Vandellas, Stevie Wonder, and the Jackson 5. He personally wrote more than 500 songs, and Smokey Robinson and other Motown Records performers also began writing their own songs.
However, his pioneering organization famously included many Jewish partners and employed Jewish talent. In fact, the godfather of Motown had a vision of this new music as an answer to hate and a repudiation of prejudice. "I made music for all people," he said at his recent CBS tribute.
R&B – and J: Celebrating the Jewish Songsmiths of the Motown Era
music@theJ
7:00 pm, Sunday, October 27
Tickets $30, early bird registration $25 (must register 48 hours in advance), $10 for students
Local Performers include:
Chuck Stevenson (vocals), Kenneth Parks (vocals), Jeanette Edwards (vocals), Bob Cannistraro (guitar, vocals), Andrew Bunin (bass), Edward Ford (drums), Mark Anton (guitar, vocals), David Mitchell (sax), Joe Lukasik (sax) Sheldon Sands (keys), Eve Ilsen (vocals), Hannah Taxman (vocals), Kathleen Sands (vocals)