I am writing to invite you to an inspirational evening happening next Thursday.  I am excited to share that noted author, Debbie Shapiro will be visiting Boulder from Israel and will be speaking about  "Why I get up in the morning and my journey with Parkinson's." Debbie, is an articulate and funny speaker who brings humor and perspective to some of the struggles she is dealing with.  She is a source of inspiration to me and will inspire others with her perspective and clarity of vision. This is an event well worth attending as it will give you strength to juggle your own life.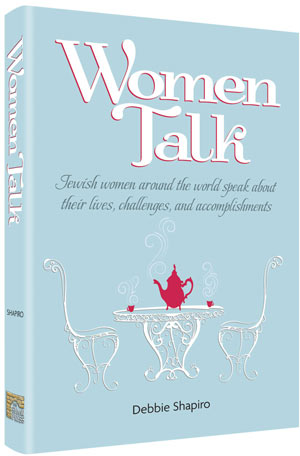 This is a Women's Only Event.
At Boulder Center for Judaism 4900 Sioux Drive, Boulder, CO  80303
Oct. 15, 6 pm
Cost:$10 RSVP: lbkosher@gmail.com
Chany Scheiner
A native of San Francisco, California, Debbie Shapiro has lived in Israel since 1971. In addition to her profession as wife, mother and grandmother, she is the author of five books and more than 600 articles and short stories. Her most recent series, "Living With Parkinson's" has led to the formation of an international women's PD support group. In her lecture, she will talk about the tools she uses to cope with challenge.
Read "Women Talk:" http://www.artscroll.com/Books/womth.html
Read Debbie's blog: http://debbieshapiroofjerusalem.blogspot.com/
Watch Debbie's videos: http://videos4content.com/