The mountains are calling and I must go." -John Muir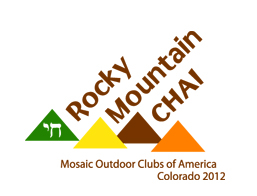 For over 25 years, Mosaic Outdoor Clubs of America has been sounding the call to get more people outdoors and in touch with nature, fun, conservation and Jewish community. Mosaic organizes hikes, ski trips, social events and camping excursions for Jewish outdoor enthusiasts. The group has included 23 chapters over the years, hosting events for over 18,000 in the US, Canada and Israel.
With summer around the corner, the organization just announced its annual Labor Day International Event, dubbed "Rocky Mountain Chai" ("chai", pronounced "hi", means "alive" in Hebrew) to be held near Colorado Springs, CO, August 30th to September 3rd, 2012. So for those of us ready to challenge ourselves – and Mother Nature, Mosaic offers a five-day getaway, packed wall-to-wall with hiking, rock-climbing, biking, campfires, parties and plenty of R and R, in an unforgettable setting.
Participants are invited to discover nature, experience the Jewish-eco connection (think Shabbat service and Havdalah under the stars), and soak up the wild Colorado landscape, all while making strong new bonds with other active Jews in their 30's, 40's and 50's who love the great outdoors.
With over 100 participants, ages ranging from 30 to 59, last year's Mosaic event in Yellow Spring, West Virginia, sold out very quickly. Terry Auspitz, President of Mosaic Outdoors Club of America said the 2011 event was so popular that many people were contacting him until the last minute to register. This year's annual event, now in its 22nd year, is sure to be one of the most exhilarating.
Mosaic – the "Natural" Way to Connect
 It's a chance to meet other active Jewish adults, stay healthy and energetic outdoors and make a connection with people who have similar interests," says Auspitz, who encourages participants to attend regardless of their activity or experience level. "We have a great time, rock-climbing, hiking and enjoying the incredible scenery all day, then chilling out at night with our delicious dinners and late night campfires."
Mosaic is a great place for Jewish adults to meet new friends. Participants form close bonds while paddling down a rapid river, or scaling a mountain pass, which last well after the trip is over. Brenlee Robinson, in her 40's, is an urban forestry advocate by trade and a 14-year member of the Mosaic Ontario Club in Canada. She moved to Toronto as an adult and has met many of her friends through Mosaic. "It's hard to make friends in a new city. A lot of my friendships now connect somehow to Mosaic." The Ontario club hosts nature hikes, picnics, Israeli and salsa dancing classes, canoe trips and winter ski getaways.
One of Mosaic's best kept secrets is that their events are also a great place for Jewish singles to meet for those seeking a "real life" alternative to the online dating and Facebook scene. And while Mosaic can't always promise a match, they do boast a bashert count of over 150 couples who have met and married due to Mosaic events over the years. (Bashert is Yiddish for "Jewish romantic soulmate".)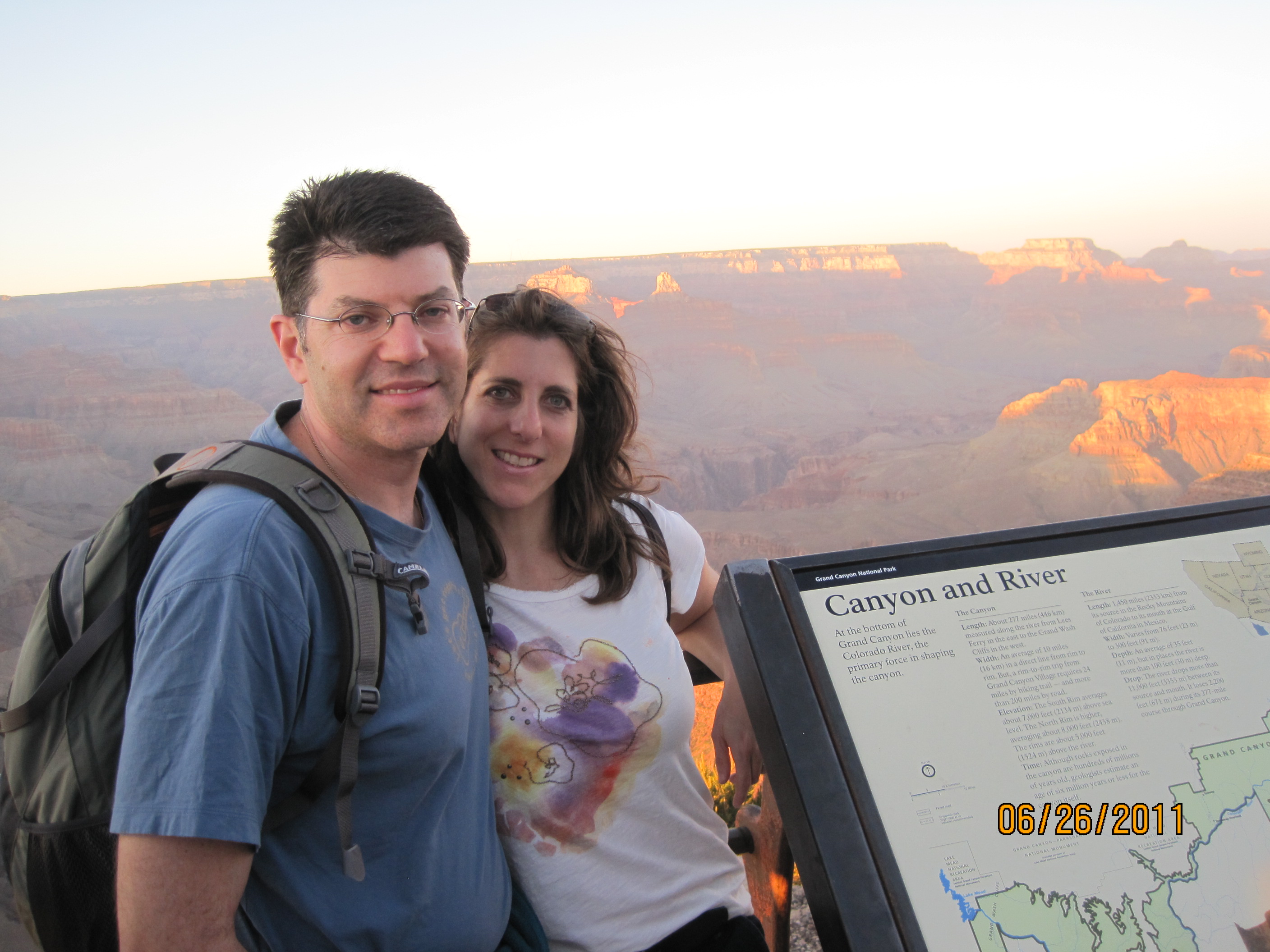 Erin Negrea, a 39-year-old physical therapist and her husband Chuck Negrea, a 42-year-old psychologist, both members of the South Florida Mosaic Club, met on the 2007 Mosaic annual event, held in North Georgia that summer. The couple got married in 2009, and now have a two-month-old baby boy. "It's a great way to meet someone in a low pressure environment," says Erin. "As a Mosaic member, I made lots of new female friends, and also met a lot of dates. You have a great time even when you don't meet someone. And you're out there having fun, hiking, kayaking, not just standing around a bar making small talk." Chuck agrees. "With online dating, people judge you just by your picture. I preferred meeting someone where I could actually get to know their personality." And they're not alone. At Chuck and Erin's wedding, there were four other couples present who had also met as Mosaic members of the South Florida club.
The five-day Colorado event will have a full range of activities, ranging from easy to difficult hikes in the snow-capped Rocky Mountains, to easier trips to such world-famous locations as Royal Gorge, Garden of the Gods, Pike's Peak and many other highlights.
Interested adventurers are invited to mark their calendars now to join Mosaic on Labor Day weekend, August 30-September 3, 2012.
Day-time activities will include:
Hiking
Biking
Horseback Riding
Swimming
Nature Walks
Rock Climbing
Historical Visits
Sports (Volleyball, Tennis)
Caving
Relaxing in Camp
Night-time activities will include:
Delicious Dinners
Campfires
Singing
Shabbat Services under the Stars
Dancing
Entertainment
Night Hikes
A two-day pre-trip (sightseeing in Boulder, CO, Aug. 28th -30th) and two day post-trip (hiking and other adventures high in the Rockies, Sept. 3rd -5th) are also being organized. Participants enjoy "summer camp for adults", residing in 4-6 person cabins, with upgrades available for singles and doubles.
Early bird registration deadline is June 22nd (Early birds save $30). Prices start at $389 for members. Non-members pay an additional $50 fee, or they can join a local Mosaic Chapter.
For more information, visit the event site, or email event@mosaicoutdoor.org or call 1-888-MOSAICS (1-888-667-2427) by Aug. 7th, 2012.