The Schusterman Center for Israel Studies at Brandeis University invites you to join us and our partners online for the second Studio Israel: Conversation Series, featuring artist Vered Nissim in conversation with Dr. Sivan Rajuan Shtang. 
The Empire Shoots Back: From Survival Labor to Political Action in Mizrahi Feminist Video Art
Studio Israel: Conversation Series
Thursday, December 10, 9:00-10:00 AM EST
Zoom event
Learn more and register (free): https://www.brandeis.edu/israel-center/events/index.html#studio 
Join us and Vered Nissim, in conversation with Dr. Sivan Rajuan Shtang, in the second Studio Israel: Conversation Series.
Vered Nissim is an Israeli based visual artist, mostly focused on photography and video installations. The home and family sphere is her primary source material, showing an insider point of view on immigration, social mobility, and capitalist myths, in particular ones that relate to the perception of femininity.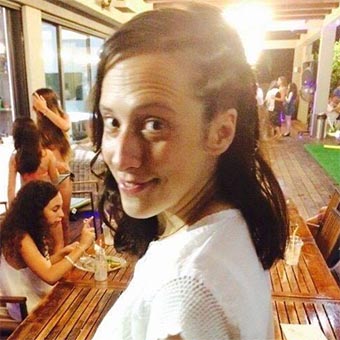 Dr. Sivan Rajuan Shtang is a visual culture scholar interested in the various modes of intersection between the axis of race, class, gender, and sexuality in Israeli and Zionist art and visual culture.
A pilot partnership between the Schusterman Center, Hadassah-Brandeis Institute, and the Jewish Arts Collaborative, and chaired by artist Caron Tabb, this group will bring together leaders across artforms and backgrounds to understand how Israeli art represents the swath of cultural opportunities and challenges that face Israel currently. With a focus on female artists of diverse Israeli backgrounds, we'll dive deep into what Israel is today. 
Series made possible with generous support from CJP Arts & Culture.