Boulder, CO – Congregation Har HaShem, the largest Reform Jewish Congregation in Boulder, is presenting its 2nd Annual Music Festival, Shir Aviv. This year's event will be at the Boulder Theater on Sunday, May 3rd, 2015 from 5:00 to 9:00 pm.
The evening will honor Rabbi Mark Glickman and will launch a year-long celebration of Har HaShem's 50th anniversary. Rabbi Glickman has served as Har HaShem's Interim Rabbi for one year and will be leaving for another position in July.   "We are so fortunate to have had Rabbi Glickman with us this past year," said Barry Baer, President of Har HaShem. "We are looking forward to recognizing his many contributions to Har HaShem.  He is respected and enjoyed by our members."
The headline act will be popular, local, bluegrass band, Rocky Mountain Jewgrass, with the opening set by Or Zimrah, the Har HaShem band.
A combination concert and fundraiser, Shir Aviv was incredibly successful last year and is expected to exceed last year's efforts.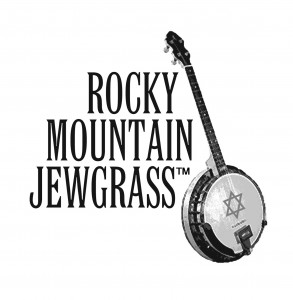 Rocky Mountain Jewgrass is an original band combining bluegrass-style vocals and playing, lyrics coming from all things Jewish and a healthy dose of humor to create a new and unique sound. With a little picklin' and grinnin' and a high lonesome kvetch, Rocky Mountain Jewgrass is foot stompin' fun.
We are very excited to be performing at Shir Aviv this year," said Rocky Mountain Jewgrass founder and lead singer, Saul Rosenthal. "Our goal for the evening is to send everyone home happy and humming a tune. And maybe retelling one of our jokes."
Or Zimrah is the beloved band for Congregation Har HaShem and plays monthly at their 2nd Shabbat services as well as the Boulder Jewish Festival and other events. Transitioning easily from sacred to popular, Or Zimrah always brings joy and energy to their performances.
For more information or to purchase tickets, go to www.harhashem.org or https://harhashem.wufoo.com/forms/boulders-2nd-annual-shir-aviv/.