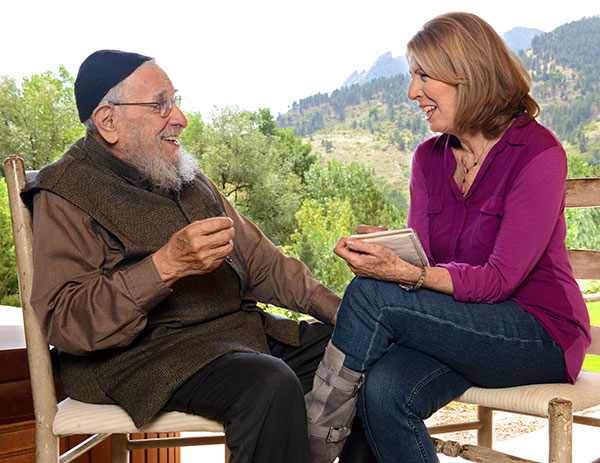 Author Sara Davidson will appear with Rabbi Zalman Schacter-Shalomi in Boulder and Denver this week to promote the release of her new book, "The December Project: An Extraordinary Rabbi and a Skeptical Seeker Confront Life's Greatest Mystery."  Reb Zalman turns 90 this summer, he doesn't appear much in public, so this is a rare opportunity to be with him in person. Don't miss it! We'll talk about the book and invite questions.
Boulder: Wednesday, March 26, 7:30 pm sponsored by Boulder Book Store, held at First Congregational Church, 1128 Pine Street. An $8 voucher can be applied to purchase of any book.
Denver: Thursday, March 27, 7:30 pm at the Tattered Cover, 2526 East Colfax Ave. No charge.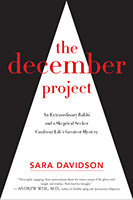 Early reviews:
The December Project is a biography of a spiritual genius preparing for his last day by helping us prepare for our next day. If you don't know Reb Zalman, please let Sara introduce you to him. If you do know him, please let Sara introduce you to him more intimately. This is a wonderful book."
—Rabbi Rami Shapiro Author of "Perennial Wisdom for the Spiritually Independent"
An exuberant piece of writing I found both moving and instructive.  What makes it so rich for me is that Davidson owns 'a seeker's heart and a skeptic's mind.' There's a great comic aspect to this, as you watch her take what the Rabbi says, worry it, try to adopt it and then find the loop hole.  It's a dual portrait of the journalist and the Rabbi, with just the right balance."
—Will Blythe Former literary editor of Esquire, Author of "To Hate Like This is to be Happy Forever"