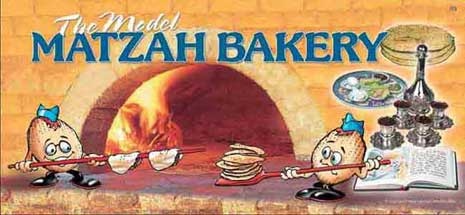 Camp Gan Israel of the Rockies will be hosting a camp open-house and the amazing Model Matzah Bakery this Sunday, April 10th 2011. Sunday will also be the final day for parents to receive the camp early bird special pricing.
The Model Matzah Bakery is an exciting, educational and fun experience for the entire family in which participants are able to experience the story and art of Matzah Baking. It features wheat stalks, brick ovens, millstones, etc. which are all setup to form an old style Matzah Bakery. Dressed in baker's hats, participants will help with the entire process of Matzah making which will include winnowing, threshing, grinding, kneading dough and making their own Matzah.
Participants will have the unique opportunity of a hands on educational experience that has added holiday spirit, fun and education for all who have attended.
The Model Matzah Bakery will be held on Sunday, April 10th,  at day camp grounds Vista Ridge Academy, 3100 Ridge View Drive
Erie, CO 80516
The program will run from 2:00 pm to 4:00pm.
Free of cost
Advance reservation is recommended.
To reserve your spot or to find out more information please call 303-678-7595 or email OpenHouse@JewishKidsCamp.com
To visit the camp website go to www.JewishKidsCamp.com